Penguicon's 2016 Sponsors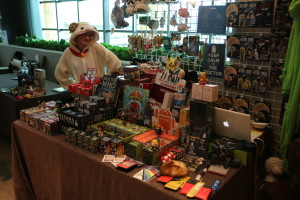 Penguicon's sponsors have contributed to our community each year by making possible things we wouldn't be able to do without them.
Our sponsors really put in some extra effort to make sure they're providing useful, interesting things, services, or discounts for everyone at the con.
Nuspire will be providing new glow-in-the-dark cups, for instance, and Liquid Web is 3d-printing characters for an epic D&D game, as well as sponsoring our ConTV program and other Penguicon memorabilia. Zextras is sponsoring the Computer Lab, and a number of other sponsors have donated charity raffle prizes or provided discounts found in your souvenir book.
The sponsor tables will be on the second floor near the ConSuite, except Nuspire (inside ConSuite) and Zextras (inside the Computer Lab). Check'm out, and thank them for contributing to our non-profit convention.
Thanks, sponsors – we're better with your help!
If you'd like more information about becoming a sponsor for Penguicon in 2016, please check out our sponsor detail document and email our chair at chair@penguicon.org.