Special Guests
If you'd like to follow this year's Guests of Honor and Featured Guests on Twitter, we've created a public list – Special Guests for 2016!
Guests of Honor are provided travel and lodging expenses, and have a lifetime membership to attend Penguicon.
Featured Guests are presenters of note that we would like to highlight this year, and are provided a free membership for 2016.
---
GUESTS OF HONOR
ANN LECKIE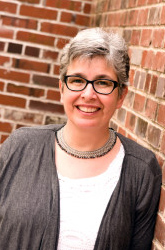 Ann Leckie is the author of the Hugo, Nebula, and Arthur C. Clarke Award winning novel Ancillary Justice.
The sequel Ancillary Sword won the 2015 Locus Award, and the third book, Ancillary Mercy, is coming out in early October, 2015.
She has also published short stories in Subterranean Magazine, Strange Horizons, and Realms of Fantasy.
Her story "Hesperia and Glory" was reprinted in Science Fiction: The Best of the Year, 2007 Edition edited by Rich Horton.
Ann has worked as a waitress, a receptionist, a rodman on a land-surveying crew, and a recording engineer.
---
HACK OF HONOR: SIRIUS (INTELLIGENT PERSONAL ASSISTANT)
PROFESSORS LINGJIA TANG AND JASON MARS


Sirius is an "open [source] end-to-end standalone speech and vision based intelligent personal assistant (IPA) similar to Apple's Siri, Google's Google Now, Microsoft's Cortana, and Amazon's Echo." Sirius can handle speech recognition, image matching, natural language processing and a typical question-and-answer system, and is developed by Clarity Lab at the University of Michigan.
Sirius is developed by Clarity Lab under the supervision of Jason Mars and Lingjia Tang.
Lingjia Tang is an assistant professor in the CSE Department at the University of Michigan. Prior to joining the University of Michigan, she was a research faculty member at UCSD CSE Department 2012-2013. She received her Ph.D. from the University of Virginia in 2012. Her research focuses on computer architecture, compiler and runtime systems, especially such systems for large scale datacenters. She publishes in the top venues in her area and has received awards for her research.
Jason Mars is currently an Assistant Professor at the University of Michigan. He received his Ph.D. of Computer Science at the University of Virginia in 2012. He has been an active researcher in the areas of computer architecture, system software, and cross-layer system design within the emerging domain of cloud computing platforms. Jason has published dozens of papers in these areas and received a number of rewards and honors for excellence in his research work.
---
CATHERYNNE VALENTE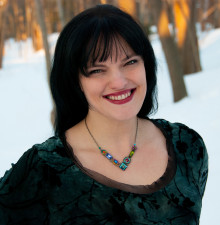 Catherynne M. Valente is a New York Times Bestselling author of fantasy and science fiction novels, short stories, and poetry.
She is also a regular panelist on the multiple Hugo Award-winning podcast SF Squeecast.
She lives on a small island off the coast of Maine with her partner, two dogs, two enormous friendly cats and one less enormous, less friendly one, five chickens, a red accordion, an uncompleted master's degree, a roomful of yarn, a spinning wheel with ulterior motives, a cupboard of jam and pickles, a bookshelf full of folktales, an industrial torch, an Oxford English Dictionary, and a mighty DSL connection.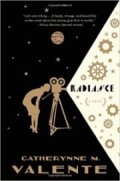 Catherynne's novel Radiance (available Oct 20 from Tor Books) is a "decopunk pulp SF alt-history space opera mystery", and has the kind of classic open air solar system exploration we thought only possible in the SF classics of yore.
Check out an excerpt!
---
DEB NICHOLSON

Deb Nicholson wants to make the world a better place with technology and justice for all.
After many years of local political organizing, she started handling outreach for the Free Software Foundation and became an enthusiastic free software activist.
She likes talking to developers about software patents, to project maintainers about leadership and activists about free software.
She is currently the Community Outreach Director at the Open Invention Network and the Community Manager at GNU MediaGoblin. She also serves on the board at Open Hatch, a.k.a. Free Software's Welcoming Committee.
She lives with her husband in Cambridge, Massachusetts — surrounded by a community of food nerds and noisy musicians.
---
ANN LEMAY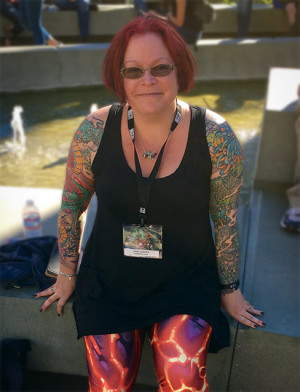 If you listen to her co-workers (and they would know best), Ann Lemay is a fire Pokémon by day; by night, she fights crime as part of an elite super-team with her cats.
As part of her civilian cover, Ann Lemay is a 15-year veteran of the video-game industry. Born in Montreal, Quebec, she was raised on Star Trek and Star Wars (both of which coexist peacefully in her mind) and has been reading, watching, breathing, and living all things science fiction and fantasy for as long as she can remember.
She joined Ubisoft Montreal as a community manager in 1997 and subsequently worked there as a game designer, narrative designer, and writer on a wide range of projects.
In 2010 she moved to BioWare Montreal, where she wrote for Mass Effect 3 and Mass Effect 3: Omega, contributed to Dragon Age III, and is now working full-time on the next Mass Effect title.
The Game Narrative Toolbox, a book Ann co-authored with Jennifer Branders Hepler, Toiya Kristen Finley and Tobias Heussner was published by Focal Press in June, 2015.
She is a forthright advocate for diversity in games and hopes to mentor more like-minded voices in the industry.

---
FEATURED GUESTS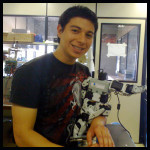 Ramses Eduardo Alcaide Aguirre – Ramses Alcaide is an electrical engineer, soon to be Neuroscience Ph.D. He is also the CEO of Pharo LLC and Neurable LLC. At Pharo he manages high impact health projects, such as a malaria prediction system, a rehabilitation technology for stroke patients and a health monitoring system. At Neurable he is creating next generation technology that allows for non-invasive real-time control of devices using only a persons thoughts. As a researcher, he has worked extensively to develop brain-computer interface technology for people with amputations, children with cerebral palsy and people with amyotrophic lateral sclerosis. Ramses was also the CTO and CSO at NeuroStride, where he developed their go-to-market strategy and technology. Lastly, he is also the inventor/hacker and works as community leader to bring STEM related programs to underrepresented students. His honors include the Neuroscience Innovator Award, National Science Foundation Fellowship, and Ford Foundation Fellowship.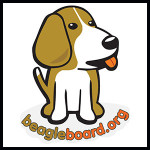 BeagleBoard – The BeagleBoard.org Foundation is a US-based non-profit corporation existing to provide education in and promotion of the design and use of open-source software and hardware in embedded computing. BeagleBoard.org provides a forum for the owners and developers of open-source software and hardware to exchange ideas, knowledge and experience. On occasion, BeagleBoard.org provides for the promotion of communication with other individuals interested in open-source software and hardware. BeagleBoard.org is the result of an effort by a collection of passionate individuals, including several employees of Texas Instruments, interested in creating powerful, open, and embedded devices. We invite you to participate and become part of BeagleBoard.org, defining its direction.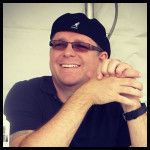 Tobias Buckell – Called "Violent, poetic and compulsively readable" by Maclean's, science fiction author Tobias S. Buckell is a New York Times Bestselling writer born in the Caribbean. He grew up in Grenada and spent time in the British and US Virgin Islands, and the islands he lived on influence much of his work. His Xenowealth series begins with Crystal Rain. Along with other stand-alone novels and his over 50 stories, his works have been translated into 18 different languages. He has been nominated for awards like the Hugo, Nebula, Prometheus, and the John W. Campbell Award for Best New Science Fiction Author. His latest novel is Hurricane Fever, a follow up to the successful Arctic Rising that NPR says will 'give you the shivers.' He currently lives in Bluffton, Ohio with his wife, twin daughters, and a pair of dogs. He can be found online at www.TobiasBuckell.com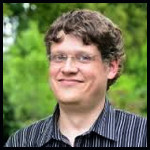 Tom Callaway – Tom Callaway has been at Red Hat since early 2001. Currently, he works on the Open Source and Standards team, handling community outreach for the Gluster Filesystem, University Outreach, 3D printing support, and Fedora special projects. He is a founding member of the Fedora community, has served several terms on the Fedora Board and Fedora Engineering Steering Committee, and maintains more than 300 Fedora software packages. He is also the co-author of "Raspberry Pi Hacks" (O'Reilly, 2013). In his limited spare time, he enjoys science fiction, pinball, gaming, and geocaching.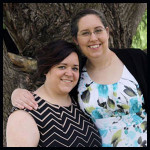 Laura Cascos and Erica Wagner – Best friends for twenty years. One is a novelist. The other a baker. They make a comic. In the comic, they fight crime. Laura Cascos and Erika Wagner's Sidekick Girl will be nine years old in May. In that time they have created over 400 comics, dozens of characters, and a fully accredited Superhero School.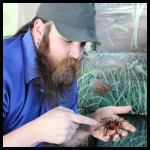 David Clipner – David is a lifelong learner who holds an elementary education degree from Eastern Michigan University, and has previously studied everything from philosophy to welding & fabrication. After 6 years as a Bassist in the Marine Corps Band he moved to Michigan to start new adventures. He keeps his fingers wet in the music world by teaching sound engineering at Washtenaw Community College and playing locally. When he isn't baking bread or brewing beer, you can find him in the woods playing with critters.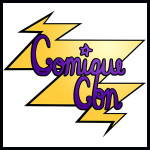 ComiqueCon – Conchair Chelsea Liddy and Sharon Vinson join us from ComiqueCon: Celebrating Women in Comics, a one day festival that highlights the contributions of women to the comic arts. Women have been creating comics since the medium was introduced, and their mission is to introduce more readers to amazing female creators.
Tanya DePass – Tanya says she is a long time gamer, fangirl, fan-ficcer and spawn point of the#INeedDiverseGames hashtag on twitter, which has grown into its own community. She writes on gaming, feminism and other issues around the net, and streams on Twitch.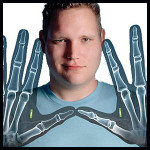 Dangerous Things – We believe biohacking is the next stage of evolution. Our bodies are our own and we are free to expand their capabilities. Dangerous Things is a startup offering several body hacks and encourages creativity and safety among biohackers. At Penguicon, we'll be featuring NFC and RFID chips that can be implanted into the body for use with access control or NFC capable smartphone interactions. We might just share what technology is around the corner as well. Amal Graafstra's vision began with a question. If RFID chips can be implanted and used in animals, why not humans? Not only did he do a successful implant on himself, but has shaped future ones for all, serving more standardized, human purposes and safety. Since, he's been heavily involved with the biohacking and transhumanist movements. He loves developing gadgets, playing with his kids, and making up catchy jigs.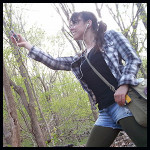 Anita Fowler is obsessed with trying to figure things out. She worked in human rights advocacy and outreach before she switched gears to try to save the world with science. Shortly after, she began to work for Dangerous Things. She is a transhumanist by philosophy and an autodidact, studying math and bio, determined to pursue more intensive biohacks. She has a few implants, uses nootropics, and has been part of citizen science research projects. In her free time, she is a fan of biking, climbing, and makin' stuff.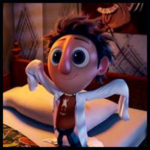 Drew Buglione is a brilliant thinker and software engineer. His milk tongue is Ruby, but has become proficient in nearly all relevant languages and currently works in cryptography. He is also the technical advisor for Dangerous Things. An avid biohacker, he has multiple implants, uses nootropics, and has been part of citizen science research projects. He is an advocate for and active participant in free software, creatively hacking things, biking instead of driving, and travel. He's also is an expert whistler.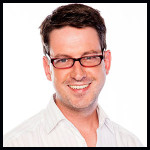 Greg Gage – Greg says, "I am a DIY neuroscientist and co-founder of Backyard Brains.  We started our organization because people don't learn about neuroscience until grad school, even though there are 20% of the world with brain disorders with no cures.  Our goal is to develop tools and experiments to teach electrophysiology from middle school on up. Electrophysiology is truly is how the brain works. The brain is an electrical organ, and the cells (neurons) communicate with "spikes": a brief pulse of electricity. Traditionally, to do experiments with neurons, one needs to be in a Ph.D. program and use expensive equipment (our electrophysiology rig cost $40,000). During grad school, we set out on a self-imposed engineering challenge: reduce the equipment to record the brain down to its basic components, all for <$100. Less than a year later, we got our first prototype to work and were able to bring spikes into the classrooms! "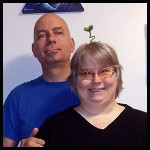 LN2 with Phil Salkie and Sarah Elkins – Phil Salkie and Sarah Elkins enjoy geekery in a variety of flavors, such as making liquid nitrogen ice cream. This is their 10th year freezing up at Penguicon! Thanks to many other #LN2 mad scientists and lab assistants including Lew Reynolds, Elizabeth Basala, Jen Hamilton, and Ariel Landau. Even more thanks to all the appreciative ice cream fans — it wouldn't be nearly as much fun without you!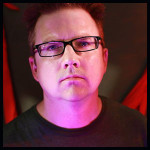 Mike Madigan – Mike Madigan of Five Clover Films first began his film career as director of the short film "Caught" (2006), which screened at 11 film festivals in the US and began his ongoing interest in the digital short film format. Among many award-winning short films, In 2013, Five Clover Films partnered again with TriOmega Productions on a series of found footage short horror films, titled "Haunt Hunters".  Mike was the Detroit Producer of the 48 Hour Film Project (48HFP) as well as the 48HFP Horror and 48HFP Sci-Fi Projects. Mike is also one of the founding business partners of M-1 Studios in Ferndale, Michigan, providing complete business and organization video productions.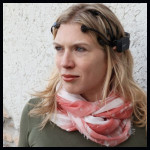 Jennifer Marsman – Jennifer is a Principal Developer Evangelist in Microsoft's Developer and Platform Evangelism group, where she educates developers on Microsoft's new technologies. In this role, Jennifer is a frequent speaker at software development conferences across the United States. In 2009, Jennifer was chosen as "Techie whose innovation will have the biggest impact" by X-OLOGY for her work with GiveCamps, a weekend-long event where developers code for charity. She has also received many honors from Microsoft, including the Central Region Top Contributor Award, Heartland District Top Contributor Award, DPE Community Evangelist Award, CPE Champion Award, MSUS Diversity & Inclusion Award, and Gold Club. Prior to becoming a Developer Evangelist, Jennifer was a software developer in Microsoft's Natural Interactive Services division. In this role, she earned two patents for her work in search and data mining algorithms. Jennifer holds a Bachelor's Degree in Computer Engineering and Master's Degree in Computer Science and Engineering from the University of Michigan in Ann Arbor. Her graduate work specialized in artificial intelligence and computational theory.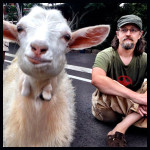 David Erik Nelson – David Erik Nelson lives in Ann Arbor, Michigan with his lovely wife, tolerable children, and rapidly aging poodle. He is an award-winning science-fiction author and essayist. In addition to writing stories about time travel, sex robots, haunted dogs, and carnivorous lights, he also writes non-fiction about hogs, guns, cyborg cockroaches, and Miss America. His latest book is "Junkyard Jam Band: DIY Musical Instruments and Noisemakers."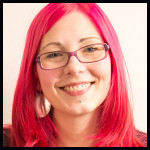 Biz Nijdam – Elizabeth (Biz) Nijdam is a PhD Candidate in the Department of Germanic Languages and Literatures at the University of Michigan in Ann Arbor. Her research focuses on German comics after 1989, and her dissertation traces East German artistic traditions into the post-unification comics of PGH Glühende Zukunft-members Anke Feuchtenberger and Henning Wagenbreth. Her research has been published in the International Journal of Comic Art and World Literature Today. Biz has also worked extensively on comics in the classroom and has a chapter in the Class, Please Open Your Comics on teaching German history with graphic novels. She is the Secretary for the Executive Committee of the International Comic Arts Forum and Member-At-Large on the Executive Board of the Comics Studies Society's Graduate Student Caucus. Biz is also the organizer for the Transnational Comics Studies Workshop at the University of Michigan.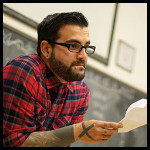 Mark Oshiro – What if you could re-live the experience of reading a book (or watching a show) for the first time? Mark Oshiro provides just such a thing on a daily basis on Mark Reads and Mark Watches, where he chronicles his unspoiled journey through various television and book series. Since 2009, Mark has been subjecting himself to the emotional journey that one takes when they enter a fictional world for the first time. He mixes textual analysis, confessional blogging, and humor to analyze fiction that usually makes him cry and yell on camera. All of this earned Mark a Hugo nomination in the Fan Writer category in 2013 and 2014, and he has no plans on stopping. He was the nonfiction editor of Queers Destroy Science Fiction! and will be the co-editor of Speculative Fiction 2015. His first novel, a YA sci-fi book set in a pre-dystopian world, is nearly done, and his life goal is to pet every dog in the world.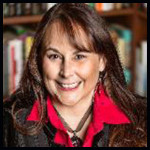 Cindy Spencer Pape – Multi-Award winning author Cindy Spencer Pape firmly believes in happily-ever-after and brings that to her writing, which blends fantasy, adventure, science fiction, suspense and romance. Author of 19 novels and more than 40 shorter works, Cindy lives in southeast Michigan with her family and a houseful of pets. When not hard at work writing she can be found restoring her 1870 home, dressing up for steampunk parties and Renaissance fairs, or with her nose buried in a book.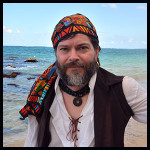 Rathbone the Pirate – Rathbone is the star of the video podcast Pieces of Eight with Rathbone the Pirate. He first appeared at Penguicon as a puppeteer, and has been known by literally a thousand names since then.  This scoundrel was also the founding member of pirate rock band Stone Crazy Pirates.  Rathbone presents programs on pirate lore and history, pirate gaming, and pirate songs; he also designs pirate games and treasure hunts. Rathbone performs live magic, music, and variety shows for corporate or private events.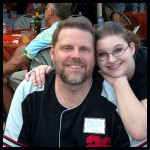 Chad Sinke – Chad SInke is a Professional Electric Engineer who graduated from Lawrence Technological University with an Electrical Engineering Degree. He co-owns the Engineering firm R-Concepts Inc. in Howell MI. He enjoys taking on Engineering projects both inside and outside of work. In his free time he restores cars, does home DIY projects and watches movies. One project he had contemplated doing for years was the DIY Electric Vehicle. Hence, The Avenger-EV was born!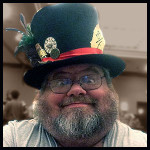 Tom Smith – Apparent Nifty Guest In Perpetuity Tom Smith is back, with new songs, a new album (a kids' album! Must be the apocalypse), and the usual assortment of catchy tunes and lousy puns. This year's FAQ: Yes, there is less of him than you remember; No, he still hasn't quite come down from being a GOH at WorldCon last year; Yes, he will sing "I Want To Be Peter Lorre" if you ask nicely; No, he already has dinner plans, but thanks; Yes, at long last the songbook is coming; Yes, he's gonna revise "March of the PenguiCon"; Yes, it's gonna be the same insanity, audience participation, high-energy fun! Visit Tom on facebook (filkertom), at tomsmithonline.com, or buy his music at tomsmith.bandcamp.com.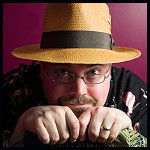 Ferrett Steinmetz – Ferrett Steinmetz's debut urban fantasy novel FLEX (and its sequel THE FLUX) features a bureaucracy-obsessed magician who is in love with the DMV, a goth videogamemancer who tries not to go all Grand Theft Auto on people, and one of the weirder magic systems yet devised. The finale to the trilogy, FIX, is due out this year. He was nominated for the Nebula in 2012, for which he remains moderately stoked, and lives in Cleveland with his very clever wife, a small black dog of indeterminate origin, and a friendly ghost.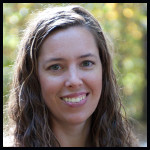 Ruth Suehle – Ruth Suehle is a community marketing manager in Red Hat's Open Source and Standards group, which supports upstream open source software communities and their projects. She participates most in the Fedora Project and is co-author of Raspberry Pi Hacks (O'Reilly, December 2013). Previously an editor for Red Hat Magazine, she now helps lead discussions about open source principles at opensource.com. Ruth is also a senior editor at GeekMom.com, where she covers the adventures of motherhood alongside technology and sci-fi.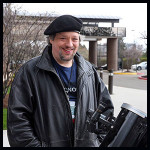 Bob Trembley – Bob Trembley's interest in astronomy and science was cultivated during the era of Jonny Quest, 2001, The Thunderbirds, Star Trek, the Space Race, and Carl Sagan. Bob has been a lifelong amateur astronomer, is the Outreach Officer for the Warren Astronomical Society, and a 4th year volunteer NASA/JPL Solar System Ambassador. Bob does a lot of astronomy outreach – he lectures about astronomy and space science, and sets up his telescopes at schools, planetariums, conventions, and other venues. Bob writes about astronomy and space science for the blog of the Vatican Observatory Foundation. From 2014-2016, he was the editor of the Warren Astronomical Society's newsletter. Bob is fantastically interested in asteroids, and planetary defense – he has been peripherally involved with the AsteroidDay movement since late 2014. Bob is a HUGE fan of Kerbal Space Program, claiming to have had several epiphanies while playing the sim. Bob is determined to improve the teaching of astronomy, space science, and space history throughout Michigan, and the U.S.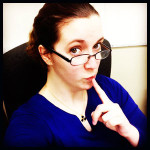 Tiffany Williwalker – Tiffany was born on June 9th, 1989 in St. Clair Shores Michigan. Like most kids she grew up watching cartoons and by some staggering twist of fate came across a life altering show… Sailor Moon. It was that very first episode that changed Tiffany's world forever; she became enamored with Anime and knew from then on that she wanted to be an animator. After having Matt Busch as a mentor and professor at Macomb Community College, she started thinking of becoming a Freelance Illustrator. Never foregoing her passion for animation, she decided to delve heavily into the prospect of Freelance work and conventions. Starry eyed and determined, she is quickly rising in the artistic world.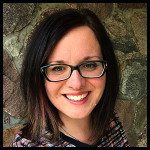 Christina York – Christina says, "I've spent 13 years as a UX architect and researcher designing for the experiences humans have with technology. In 2014 I attended Detroit Startup weekend and fell in love with entrepreneurship. My company, ALTality, was officially born January of 2015 and it was four short months later when I went over the cliff, leaving my job of 10 years. I'm an avid reader of science fiction, which has fueled my vision for SpellBound, our first product. I'm an avid sci-fi reader and in 2015 I read the complete works of George R.R. Martin (the Haviland Tuf series is my fave), Ray Bradbury, Ursula K. LeGuin, and Jules Verne."