THIS YEAR AT PENGUICON
GUESTS OF HONOR
ANN LECKIE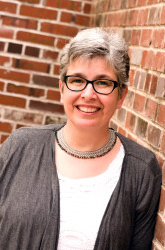 Ann Leckie is the author of the Hugo, Nebula, and Arthur C. Clarke Award winning novel Ancillary Justice.
The sequel Ancillary Sword won the 2015 Locus Award, and the third book, Ancillary Mercy, is coming out in early October, 2015.
She has also published short stories in Subterranean Magazine, Strange Horizons, and Realms of Fantasy.
Her story "Hesperia and Glory" was reprinted in Science Fiction: The Best of the Year, 2007 Edition edited by Rich Horton.
Ann has worked as a waitress, a receptionist, a rodman on a land-surveying crew, and a recording engineer.[clear ]
---
HACK OF HONOR: SIRIUS (Intelligent Personal Assistant)
Professors Lingjia Tang and Jason Mars


Sirius is an "open [source] end-to-end standalone speech and vision based intelligent personal assistant (IPA) similar to Apple's Siri, Google's Google Now, Microsoft's Cortana, and Amazon's Echo." Sirius can handle speech recognition, image matching, natural language processing and a typical question-and-answer system, and is developed by Clarity Lab at the University of Michigan.
Sirius is developed by Clarity Lab under the supervision of Jason Mars and Lingjia Tang.
Lingjia Tang is an assistant professor in the CSE Department at the University of Michigan. Prior to joining the University of Michigan, she was a research faculty member at UCSD CSE Department 2012-2013. She received her Ph.D. from the University of Virginia in 2012. Her research focuses on computer architecture, compiler and runtime systems, especially such systems for large scale datacenters. She publishes in the top venues in her area and has received awards for her research.
Jason Mars is currently an Assistant Professor at the University of Michigan. He received his Ph.D. of Computer Science at the University of Virginia in 2012. He has been an active researcher in the areas of computer architecture, system software, and cross-layer system design within the emerging domain of cloud computing platforms. Jason has published dozens of papers in these areas and received a number of rewards and honors for excellence in his research work.
[clear ]
[clear ]
---
CATHERYNNE VALENTE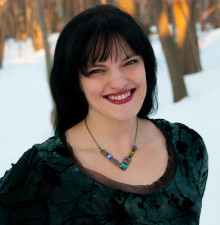 Catherynne M. Valente is a New York Times Bestselling author of fantasy and science fiction novels, short stories, and poetry.
She is also a regular panelist on the multiple Hugo Award-winning podcast SF Squeecast.
She lives on a small island off the coast of Maine with her partner, two dogs, two enormous friendly cats and one less enormous, less friendly one, five chickens, a red accordion, an uncompleted master's degree, a roomful of yarn, a spinning wheel with ulterior motives, a cupboard of jam and pickles, a bookshelf full of folktales, an industrial torch, an Oxford English Dictionary, and a mighty DSL connection.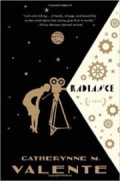 Catherynne's novel Radiance (available Oct 20 from Tor Books) is a "decopunk pulp SF alt-history space opera mystery", and has the kind of classic open air solar system exploration we thought only possible in the SF classics of yore.
Check out an excerpt![clear ]
---
DEB NICHOLSON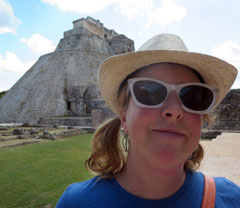 Deb Nicholson wants to make the world a better place with technology and justice for all.
After many years of local political organizing, she started handling outreach for the Free Software Foundation and became an enthusiastic free software activist.
She likes talking to developers about software patents, to project maintainers about leadership and activists about free software.
She is currently the Community Outreach Director at the Open Invention Network and the Community Manager at GNU MediaGoblin. She also serves on the board at Open Hatch, a.k.a. Free Software's Welcoming Committee.
She lives with her husband in Cambridge, Massachusetts — surrounded by a community of food nerds and noisy musicians.[clear ]