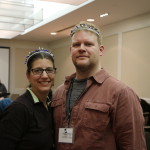 Penguicon is now accepting proposals for events for Penguicon 2016!
Due to the very large number of awesome event possibilities we receive from our community, we've made some changes to our programming planning process.
Previously, the programming team approved submitted events throughout the year. Now, we will consider all event proposals after the submission deadline of February 1st.
This new system is a more organized way of determining which events to accept. It also allows us to potentially combine related events more easily so we can include more presenters.
Some events, like Guest of Honor speeches or events requiring alternate function space, may be accepted or declined early.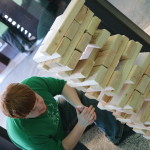 We have made a separate form for event suggestions – it should make it easier for you to submit more of your inspired ideas without knowing everything about what it would look like.
It will also be easier for the programming team to know the difference between "I'd like to see this" and "I commit to making this happen."
To submit a proposal for an event you intend to present, please use our event proposal form.
If you have suggestion for an event you would like to see at Penguicon that you don't want to present yourself, please use our event suggestion form.
We can't wait to see all the amazing ideas you will submit this year!