Archive
Deb Nicholson is the Community Outreach Director at the Open Invention Network – an organization of major companies who pool some of their intellectual property (a shared defensive patent pool) in order to make it available, for free, to companies creating with Linux (including Android).
She also serves on the board of Open Hatch, a non-profit that encourages new people to get involved with open source software, and Community Manager at GNU MediaGoblin.
She also won the O'Reilly Open Source Award for her work with GNU MediaGoblin and OpenHatch.
She is very excited to join us as a Guest of Honor in 2016, telling us that she looks forward to talking about OIN and software patent misuse, pervasive surveillance and how it affects developer communities, and decentralizing the web. In previous talks, she's helped people in the community understand how to "delegate like a boss" and how to "say no like a boss."
Thanks for joining us Deb, we look forward to seeing you in April!
Penguicon is looking for volunteers to head some of our programming tracks!
Track heads are a vital part of programming – they are the front line in shaping the panels and events that make Penguicon what it is.  Track head duties include: generating panel and event ideas, coordinating with panelists and participants, recruiting participants and featured guests, reviewing and approving community-submitted panel and event ideas, keeping up regular communications with participants and with the head of Programming.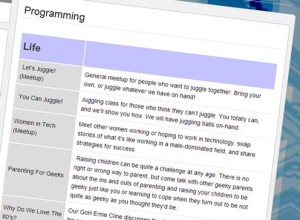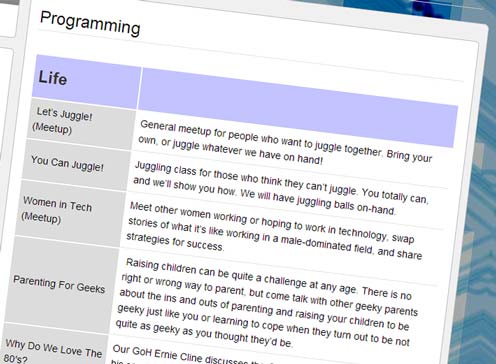 Open tracks are: Action Adventure, Food, Lit and Science.
If you'd like to apply, please complete the Track Head Application Form.
Interested, but want a better idea of what these tracks are all about?  Check out some of the panels and events from last year, and we'll be highlighting these tracks on Facebook in the next weeks.
Think this might be fun but still not sure?  Contact Janet, our Head of Programming (programming@penguicon.org) and Julie, our Assistant Head of Programming (progasst@penguicon.org) to talk about it!