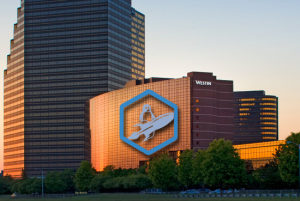 It's always a bittersweet moment when we sell out every available room in the hotel, as we love to have a full hotel but hate to make last-minute attendees sleep elsewhere, particularly considering how late into the evening Penguicon remains active.
Fortunately, we have an unofficial overflow hotel just across the parking lot, and other nearby options for those who still need to get a room.
Please check out our updated Hotel Information page for details.