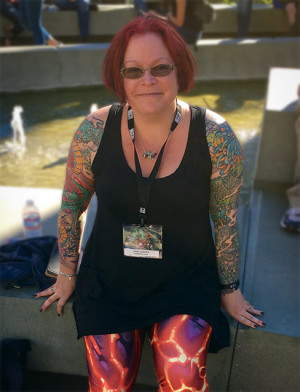 I'm very excited to announce a Guest of Honor from the world of video game writing, Ann Lemay!
Ann has been inside the videogame industry for nearly 20 years. She has written for the big Bioware videogame franchises like Mass Effect and Dragon Age.
She's also written a book about game narrative writing – check out our Special Guests page for more details!
Ann has told us she's very excited to join us in April, and has already been an immense help in suggesting great panels that are perfect for Penguicon.
Welcome, Ann![clear]