Introducing Penguicon Track Spotlights! Over the next few weeks we're going to be spotlighting all of our programming tracks, and asking all of you to tell us the best things you like about each of them. Starting with…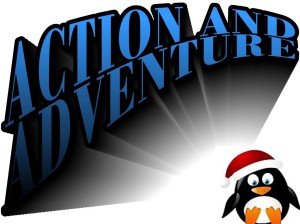 Action Adventure!
The Action Adventure track has demonstrations and workshops on martial arts, learning to breathe underwater, archery, and Geeks with Guns. Learn to juggle in Action Adventure!
Talk to us on Facebook about what you like best about the Action Adventure track: your favorite panels and events, what you'd like to see in 2016 and the future!
We would love for you to submit a proposal for an event in Action Adventure that you intend to present!
If you have an idea for an Action Adventure event you'd like to see at Penguicon but don't want to present yourself, please suggest an idea for our track head to look into.   
P.S. Action Adventure is one of our tracks in need of a track head, so check out all the awesome things about this track and if you're interested, apply!