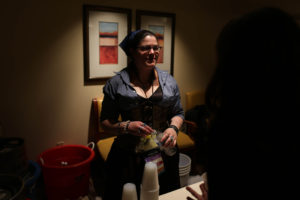 WANTED: The Hospitality Department needs you.
Consuite has moved into the Salon on the 2nd floor and the surrounding board rooms for 2016! It's exciting! It's a bigger Space!
Consuite Staff is looking forward to serving you, but we have had some sudden openings in our staffing needs. Can you, no will you help us? Please?  If you're interested, please email our Head of Hospitality, Lithie Dubois, at 
consuite@penguicon.org
PS: There are some pretty cool perks for staff this year, plus your badge will only cost $25.00 and you can help the Penguicon you love!
Thank you,
Lithie