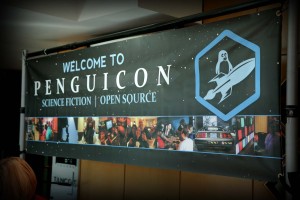 Registration for the Westin Hotel is now available! Please visit our hotel page for details, and follow the link provided.
If you'd like special accommodations or if you'd like to sign up to throw a room party, please fill out our Special Requests form – this year, you only need submit one form for hotel parties AND for requests like a suite or a microwave, and our hotel liaison and our room party coordinator will work together to make that happen for you.
Please note that our regular room rate has gone up from 2015, though our suite rate has not.
If you have any questions, please email hotel@penguicon.org!