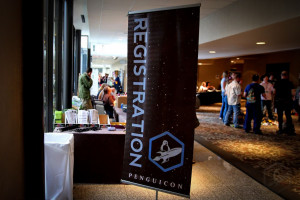 This Friday is your last chance to purchase a badge before Penguicon!
If you'd like to buy a badge at our pre-registration price of $50, simply go to our Purchase a Membership page and put one in your cart.
If you miss out, our at-the-door pricing is listed there, too, including our day rates.
We'll see you in one short month!