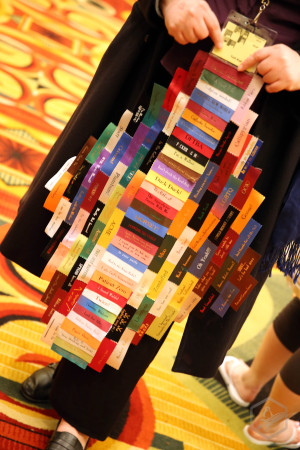 Ribbons (intended to be attached to your membership badge) are one of the best things about SF/F conventions – sometimes they're used to highlight roles (like Guests of Honor). They're used to express your fandom (like Browncoat).  They're used to help someone understand your interests (like the relationship ribbons).  They're used to denote how you'd like to be referred to (like the pronoun preference ribbons). And they're used as rewards for picking up some art at the Maker Market, participating in contests, and getting to know our Guests of Honor.
If you're interested in picking up some ribbons for Penguicon, your time is running out!  Please submit your ribbon order by March 1st if you'd like to be a part of our (inexpensive!) bulk purchase.  Click on the button "Add a ribbon" to get started.
After March 1st, you're on your own!