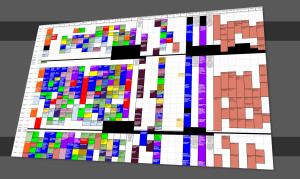 The programming team is very excited to announce that this year's Schedule by Room is ready for viewing!
With almost 400 unique events, over 400 hours of programming and more than 250 presenters and panelists, we are in for a fantastic time in four short weeks! Thank you to the Programming Team for their hard work in bringing the schedule to its brightly colored fruition.
Presenters and panelists, we will be emailing your individual schedules to you over the weekend.
If you should see an error or need to cancel your event up through April 28th, please email programming@penguicon.org. If you need to cancel once the con starts, visit or contact Ops.
This schedule is subject to change up to and during the convention.
Looking forward to an awesome weekend with everyone!