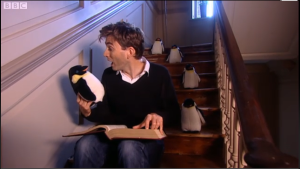 Thinking of starting that short story or novel?  Want to know what's hot in the field of science fiction, fantasy, and horror, from Star Wars to Stephen King and all things in between? Writers working in the field of speculative fiction discuss relevant issues on everything from shop talk on the craft of writing to changes and standards in the world of publishing.  Come check out the Literature track!
We would love for you to submit a proposal for an event in the Literature track that you intend to present!
If you have an idea for a Literature track event you'd like to see at Penguicon but don't want to present yourself, please suggest an idea for our track head to look into!
Don't forget, the deadline for proposals is February 1st, submit your ideas today!