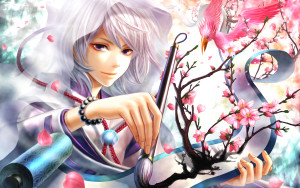 Do you love Anime? Manga? Then this is the track for you! There will be panels on everything from GITS (Ghost in the Shell) to MLP (My Little Pony).  You'll find passionate fans to discuss anime with, presenters to show you some you've never seen, and thought provoking questions about some of the classics :).
Stop by one of the Anime panels to get your fix at Penguicon this year!
Anime is a new track for 2016, so tell us on Facebook what you'd like to see in 2016 and the future!
We would love for you to submit a proposal for an event in Anime that you intend to present!
If you have an idea for an Anime event you'd like to see at Penguicon but don't want to present yourself, please suggest an idea for our track head to look into.