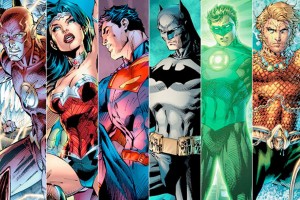 Last year we saw the return of the Webcomics Track to Penguicon after its two year absence. Its return gathered many amazing talents and fans of the Webcomics world as they mutually explored how the digital age is the ever present future of the time honored comics medium. This year we're upping the ante! This won't be a celebration of just web based comics, this will be a celebration of every medium that comics have touched! Read em on the Web? Come on in! Hit your local comic shop every Wednesday for new issues?  Welcome home friend! Wait in line for every new comic movie premier?  Who doesn't!?  Don't miss this year's festivities 'cause it's only the beginning!
We would love for you to submit a proposal for an event in the Comics track that you intend to present!
If you have an idea for a Comics event you'd like to see at Penguicon but don't want to present yourself, please suggest an idea for our track head to look into!